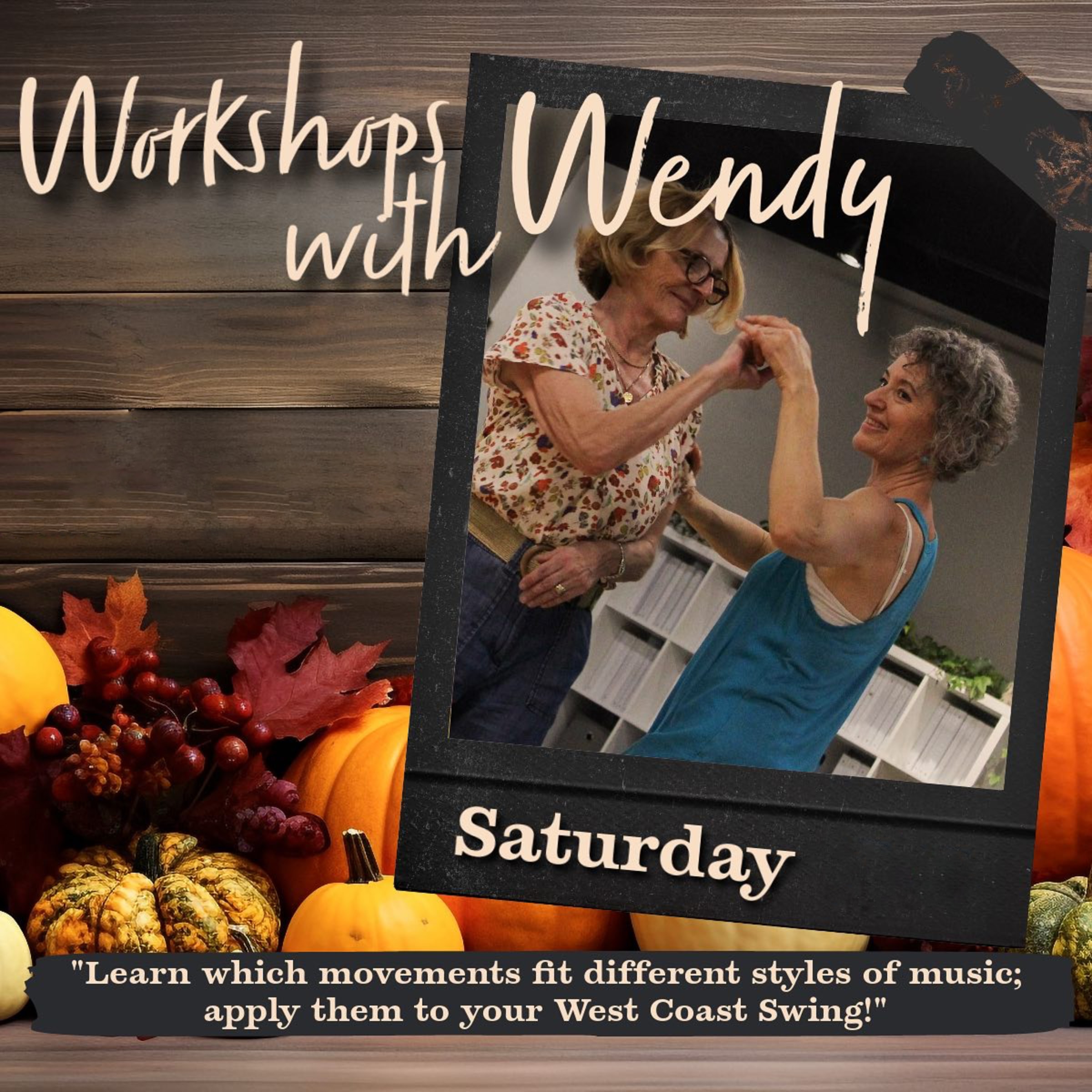 Workshops with Wendy
Practice targeted individual and partnered drills to train your body to move in a variety of ways. Learn which movements fit different styles of music; apply them to your West Coast Swing.
Each class will be 50 minutes of instruction followed by 10 minutes of social/practice time.
Register early:
Prepay Option 1:

Prepay Option 2:

Prepay Option 3:
Hourly Schedule
Saturday
11:00

-

11:50

Shapeshift your Basics
12:00

-

12:50

Slow Grooves
1:00

-

1:50

Movement Matters

Footwork and body isolations to fast blues