We are located at 1515 Kenwood Avenue, Suite 300, Duluth, MN 55811. You can access our building parking lot from either Arrowhead (green line on the map below) or Kenwood (blue line). There are handicap spots available. The lot does fill up sometimes, but there is ample parking across Kenwood Avenue in the Kenwood Shopping Center. There is a sidewalk you can take to us along the orange line and then blue would be on the small road.
We have staffed reception hours from noon until 7:30PM Monday-Friday, so stop on by if you have questions or want to see the studio!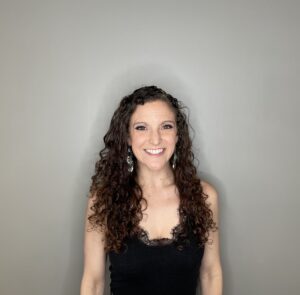 Rae Lyons has had a passion for dancing since she took her first jazz class at the age of 5. After completing her undergraduate degree from the University of St. Thomas, Rae decided to try ballroom dancing and absolutely fell in love with it. Rae had wanted to be a teacher of some variety for most of her life, and it didn't take long to realize that teaching dance would be a perfect fit! After teaching ballroom in Minneapolis, MN for several years, Rae decided to move to Duluth to continue teaching and pursue a professional partnership with Benjamin Welch in 2016.
Since then, she has become a certified dance instructor, a top female teacher at competitions and is currently a professional 9-dance competitor with her partner, Benjamin Welch.

Rae enjoys working with students of all ages, experience levels, and goal types. Whether you are 5 or 90, interested in social dancing or competing, Rae is dedicated to helping you reach your dancing goals and have fun along the way.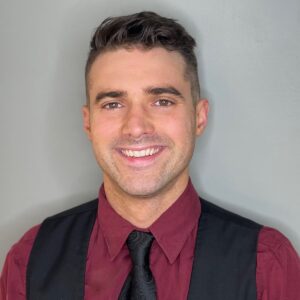 Benjamin Welch started dancing in 2009 during his freshman year of college at the University of Minnesota Duluth Swing Club, having had no prior dance experience. It didn't take long for him to fall in love with dance, even becoming president of the club for the next two years. After seeking out private instruction from a local ballroom studio, Benjamin founded the UMD Ballroom Dance Club and competed as a student in several large competitions.

Benjamin soon realized that he wanted to make ballroom dancing his career and began teaching professionally in 2015. Over the last couple of years, Benjamin has become a certified dance instructor, a nationally recognized top teacher at numerous competitions nationwide and is currently a professional 9-dance competitor with his partner, Rae Lyons.

​Benjamin is committed to helping his students reach their goals, whether it is to create a beautiful wedding dance, be comfortable on the social dance floor, or to become a top competitor, and he will help you have fun along the way! ​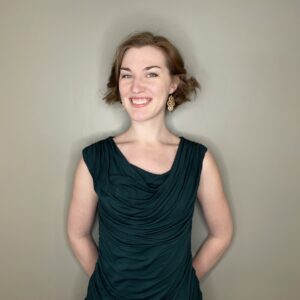 Kit Smart fell in love with dance as a young girl watching Fred & Ginger movies with her grandmother.  Taking ballroom dance lessons was always on Kit's bucket list, and in 2016 she enrolled at a local studio.  Kit soon realized that she could make a career out of the things she loved most – connecting with others and competitive sports.  Shortly after she became a certified instructor and professional competitor.  
In 2019 she was blessed with the opportunity to open her own studio – Move Dance Grow LLC.  However, she couldn't refuse getting the band back together when her former co-workers reached out about joining them at their new studio.
Today Kit loves helping her students reach their goals!  Whether it's learning cool tricks or going dancing on date night – nothing brings Kit more joy than sharing dance with others.  To be able to see how it changes & enriches lives is an amazing gift.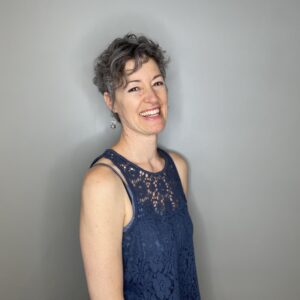 Wendy started dancing when she was three years old. Over the years she studied ballet, jazz, modern, ballroom and musical theater. In 2000, a friend dragged her to a West Coast Swing dance. It was love at first step. It didn't take long before she was teaching and competing at the All-Star/Champions level nationally and internationally. Although she enjoyed competing, she found that her true passion was sharing the love of social dancing with others.  She has since branched out into other social dances and is always interested in learning more.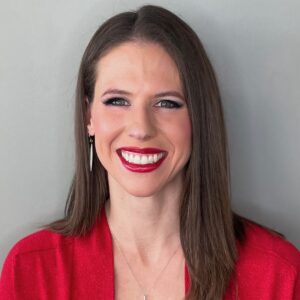 Lindsey Evraets started dancing when she was three years old, taking jazz and tap.  During her high school and college years, she was active in musical theater and had the opportunity to travel through her school's theater exchange program to perform at a school in Northern Wales.  While attending college in Florida,  she had a stint playing characters and performing as a dancer at Disney World.  In 2013, she began taking salsa lessons and performing.  During this time, she developed a particular love for Latin and Rhythm dancing.  After taking a two year hiatus from dancing to start a family, Lindsey became a certified Zumba instructor and has been teaching Zumba for several years and recently added Barre to her repertoire.
Lindsey loves how dance can free the body and mind, building physical fitness, confidence and overall happiness.  The dance floor is Lindsey's happy place, and she looks forward to sharing that happiness with her students through her new dancing adventure as a professional ballroom dance instructor! 
Lindsey lives here in Duluth with her husband, Brad, & two kids, Dean & Mikaela.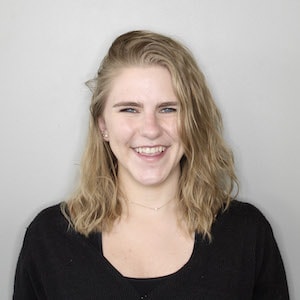 Anna Pundt started dancing hip hop when she was 11 and went on to compete in contemporary/modern, jazz, and hip-hop in high school. Anna graduated from St. Olaf college in 2022 with a degree in Dance and Kinesiology, which was where she discovered her love for ballroom dancing. As part of the St. Olaf Ballroom Performance Team, she competed at regional competitions and performed at various events on campus. She has three years of choreography experience including contemporary dance solos and group pieces as well as a ballroom showdance that she performed with the St. Olaf Ballroom Team at the school's annual President's Ball. After finding fulfillment in teaching ballroom, ballet, and contemporary, in addition to working as a personal trainer, Anna knew that sharing her joy of movement and dance with others was something she wanted to continue to do.
Anna enjoys working with all students, no matter the skill level or ability. She wants to share the joy of dance and movement with others whether you are looking to compete, learn to dance for an event, or want to get up and move your body!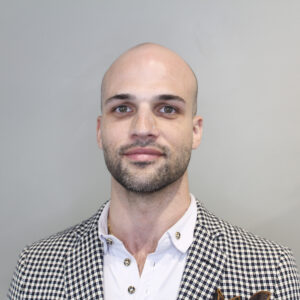 With over 17 years experience teaching and competing in ballroom dance, Dominic Seigler has a passion for sharing dance with the world. His creativity and extensive knowledge gives him a platform to help coach and guide others.
Dominic's consistent training with top-class coaches from around the world, combined with his expertise in body mechanics, allows him to share his knowledge and passion with any style and form of dancer.
Dominic trains everyone from beginners to high level competitors and focuses on the importance of fundamental body actions, intention, preparation, and cross-training.
He believes dancing is healing and exercise of the mind, heart, body and soul. Everyone was made to dance.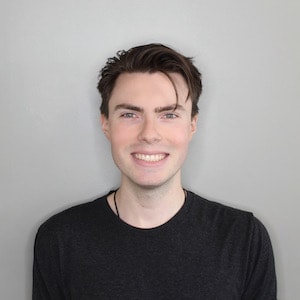 Jack Righeimer's love for ballroom dancing began at the age of 19 when he briefly joined his collegiate ballroom dancing club. Unfortunately, due to COVID-19 Jack's dance journey was halted, but his interest never waned, so in the summer of 2022 he walked through the doors of North Shore Ballroom as a student. Since then, Jack has played a key role in the revival of the Ballroom Dancing Club at University of Minnesota Duluth (UMD) as their Co-President, competed as an amateur in several competitions, and began his teaching career as a ballroom dance instructor.
Before dance, Jack worked on a variety of short films, documentaries, and plays. Jack currently attends the UMD as a communication major and film minor. He uses his experience in the entertainment industry to bring out the best in his students and believes that anyone can become a star on the dance floor! Jack loves teaching all students and is excited to continue the expansion of the Duluth ballroom community through his passion for dance!