We are located at 1515 Kenwood Avenue, Suite 300, Duluth, MN 55811. You can access our building parking lot from either Arrowhead (green line on the map below) or Kenwood (blue line). There are handicap spots available. The lot does fill up sometimes, but there is ample parking across Kenwood Avenue in the Kenwood Shopping Center. There is a sidewalk you can take to us along the orange line and then blue would be on the small road.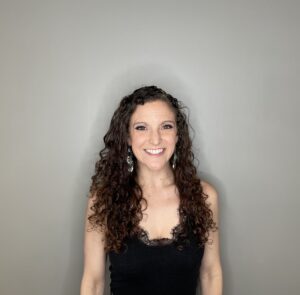 Rae Lyons has had a passion for dancing since she took her first jazz class at the age of 5. After completing her undergraduate degree from the University of St. Thomas, Rae decided to try ballroom dancing and absolutely fell in love with it. Rae had wanted to be a teacher of some variety for most of her life, and it didn't take long to realize that teaching dance would be a perfect fit! After teaching ballroom in Minneapolis, MN for several years, Rae decided to move to Duluth to continue teaching and pursue a professional partnership with Benjamin Welch in 2016.
Since then, she has become a certified dance instructor, a top female teacher at competitions and is currently a professional 9-dance competitor with her partner, Benjamin Welch.

Rae enjoys working with students of all ages, experience levels, and goal types. Whether you are 5 or 90, interested in social dancing or competing, Rae is dedicated to helping you reach your dancing goals and have fun along the way.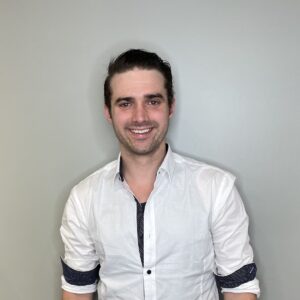 Benjamin Welch started dancing in 2009 during his freshman year of college at the University of Minnesota Duluth Swing Club, having had no prior dance experience. It didn't take long for him to fall in love with dance, even becoming president of the club for the next two years. After seeking out private instruction from a local ballroom studio, Benjamin founded the UMD Ballroom Dance Club and competed as a student in several large competitions.

Benjamin soon realized that he wanted to make ballroom dancing his career and began teaching professionally in 2015. Over the last couple of years, Benjamin has become a certified dance instructor, a nationally recognized top teacher at numerous competitions nationwide and is currently a professional 9-dance competitor with his partner, Rae Lyons.

​Benjamin is committed to helping his students reach their goals, whether it is to create a beautiful wedding dance, be comfortable on the social dance floor, or to become a top competitor, and he will help you have fun along the way! ​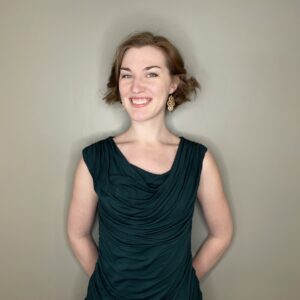 Kit Smart fell in love with dance as a young girl watching Fred & Ginger movies with her grandmother.  Taking ballroom dance lessons was always on Kit's bucket list, and in 2016 she enrolled at a local studio.  Kit soon realized that she could make a career out of the things she loved most – connecting with others and competitive sports.  Shortly after she became a certified instructor and professional competitor.  
In 2019 she was blessed with the opportunity to open her own studio – Move Dance Grow LLC.  However, she couldn't refuse getting the band back together when her former co-workers reached out about joining them at their new studio.
Today Kit loves helping her students reach their goals!  Whether it's learning cool tricks or going dancing on date night – nothing brings Kit more joy than sharing dance with others.  To be able to see how it changes & enriches lives is an amazing gift.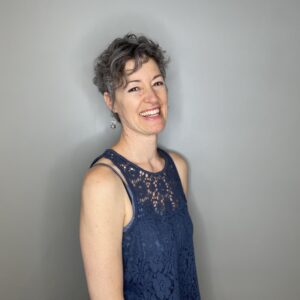 Wendy started dancing when she was three years old. Over the years she studied ballet, jazz, modern, ballroom and musical theater. In 2000, a friend dragged her to a West Coast Swing dance. It was love at first step. It didn't take long before she was teaching and competing at the All-Star/Champions level nationally and internationally. Although she enjoyed competing, she found that her true passion was sharing the love of social dancing with others.  She has since branched out into other social dances and is always interested in learning more.