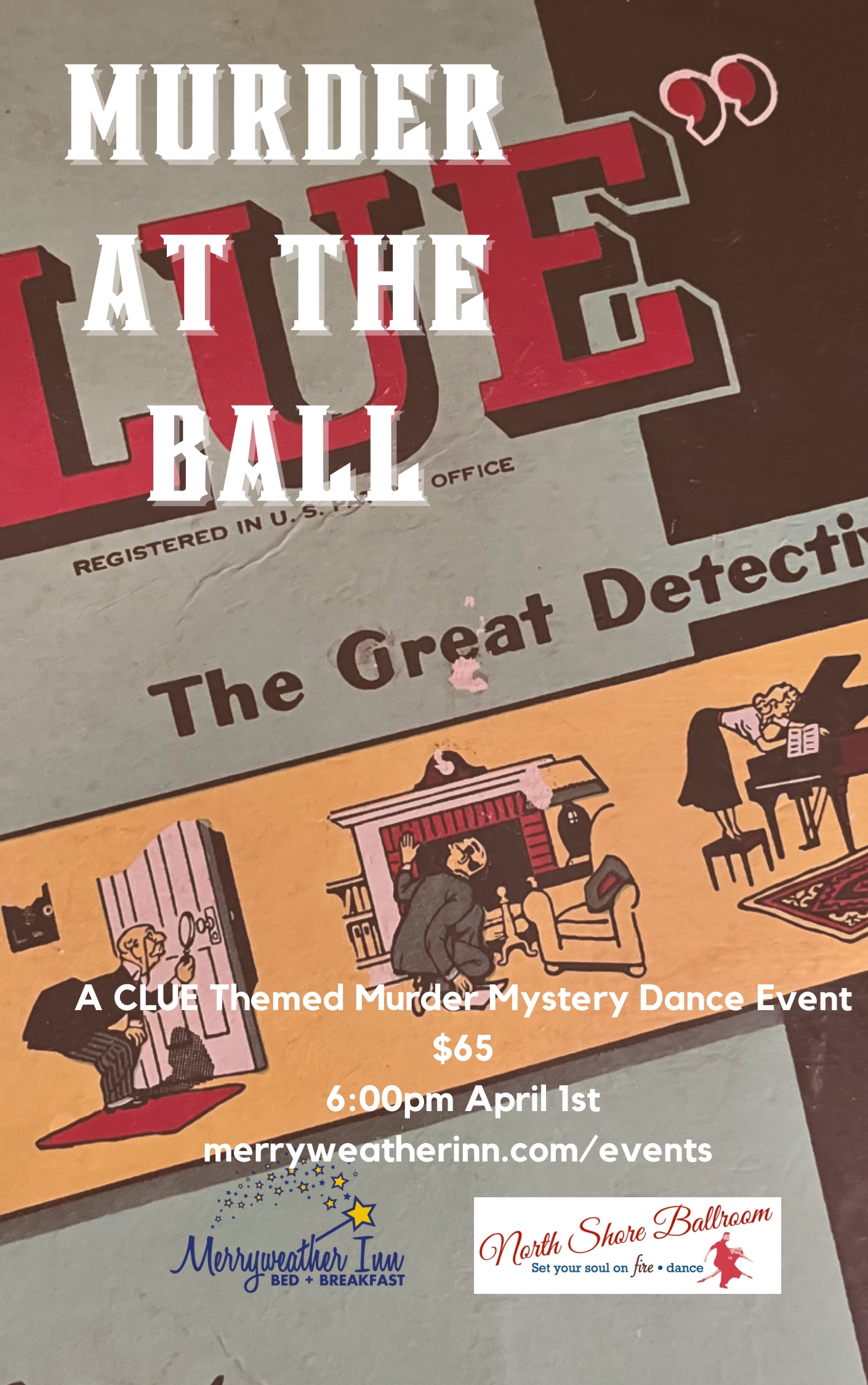 Clue Ball
You and many other guests have been invited to the Merryweather Inn for a evening of dinner and dancing. When you arrive you notice that some of the guests are a bit unusual. You think nothing of it until someone gets murdered! A big snow storm strands you inside with the murderer. Can you solve the murder before they get to you!!
Dinner included – we will not be accommodating dietary issues for this meal. The main dish and salad will be gluten free.
A group lesson will precede the ball! 1930s black tie attire suggested.
Dinner
Salad
Chicken Provençal with potatoes and seasonal vegetables
Black Forest cake
Take some prep classes before the ball!