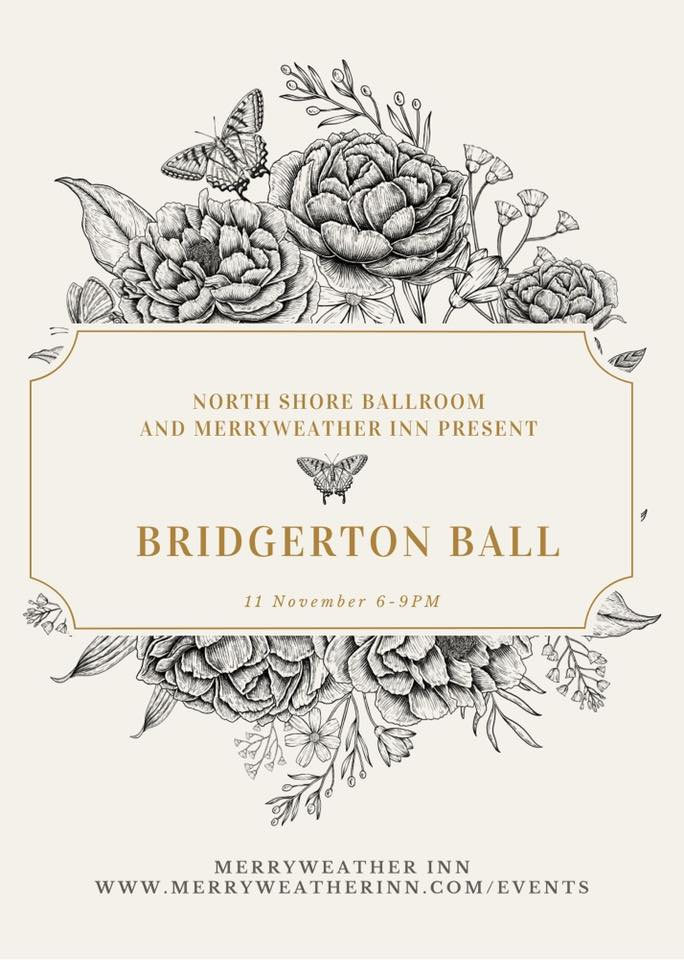 Bridgerton Ball
You're Invited!
Lady Merryweather of the Merryweather Inn and the finest society ladies and gentleman of the North Shore Ballroom invite you to the most festive ball of the Season!
Enjoy a fabulous dinner with an evening of dancing and performances, and perhaps a visit from the Queen! Will you be named the diamond of the season? The subject of Lady Whistledown's scandalous gossip? Perhaps you'll be caught in a moonlight tryst or witness a lovers quarrel? One thing is certain, you must simply attend! The ball is sure to be the talk of the towne. 
Tickets – $65 per person
Available @ merryweatherinn.com/events or call 218-310-5820 to book.
Group classes & performances included.
Costumes strongly encouraged!
Menu
Boeuf bourguignon
Glazed carrots
Potatoes
Artisanal breads and cheeses
Dessert
Includes a glass of wine or beer.
Cash bar.
November 11, 2022
6PM-9PM
Merryweather Inn
2316 E 1st Street
Duluth, MN