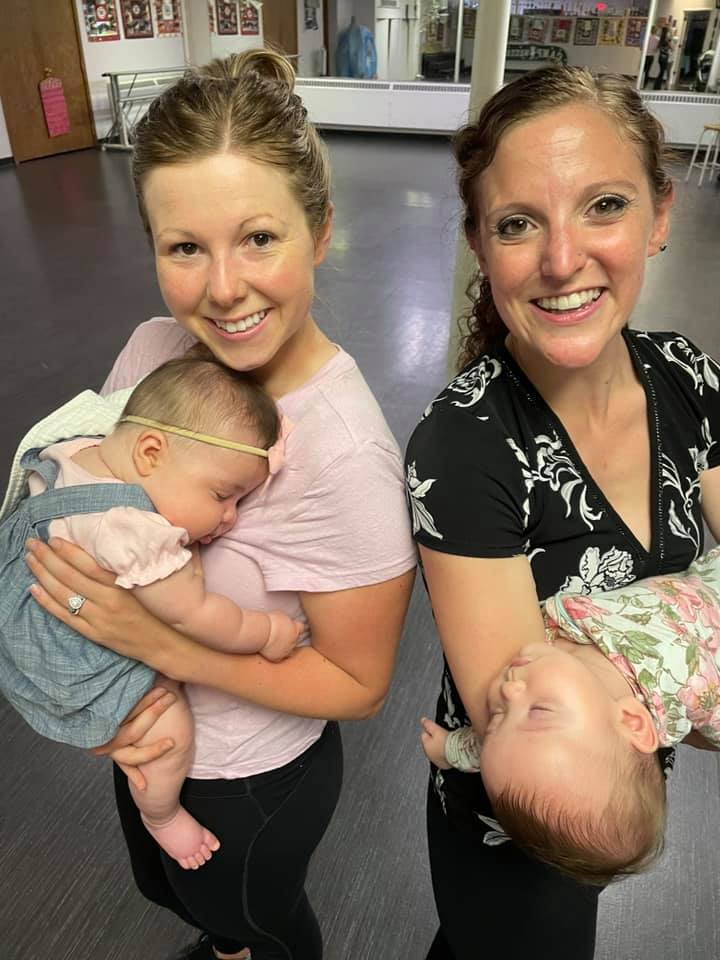 Baby Ballroom
Learn to Ballroom Dance with your Baby
This six-week progressive series is for babies and their caregivers (moms, dads, grandparents, babysitters).
Help your child become more secure and confident by rocking and swaying to music, all while learning real dance steps. The movement of dance reduces stress and creates a feeling that is reminiscent of being in utero for your baby. Dance is also a great sensory experience for your child as it involves processing sight, sounds, and feel and it develops balance, spacial awareness, and coordination. While you hold your child and dance, they learn the patterns of music and the beat and rhythm.
Suited for babies who are 1 year and younger, or who have not yet discovered walking.
The the first series we will be learning tango, swing, and salsa.
$15 per class or $75 for the full series