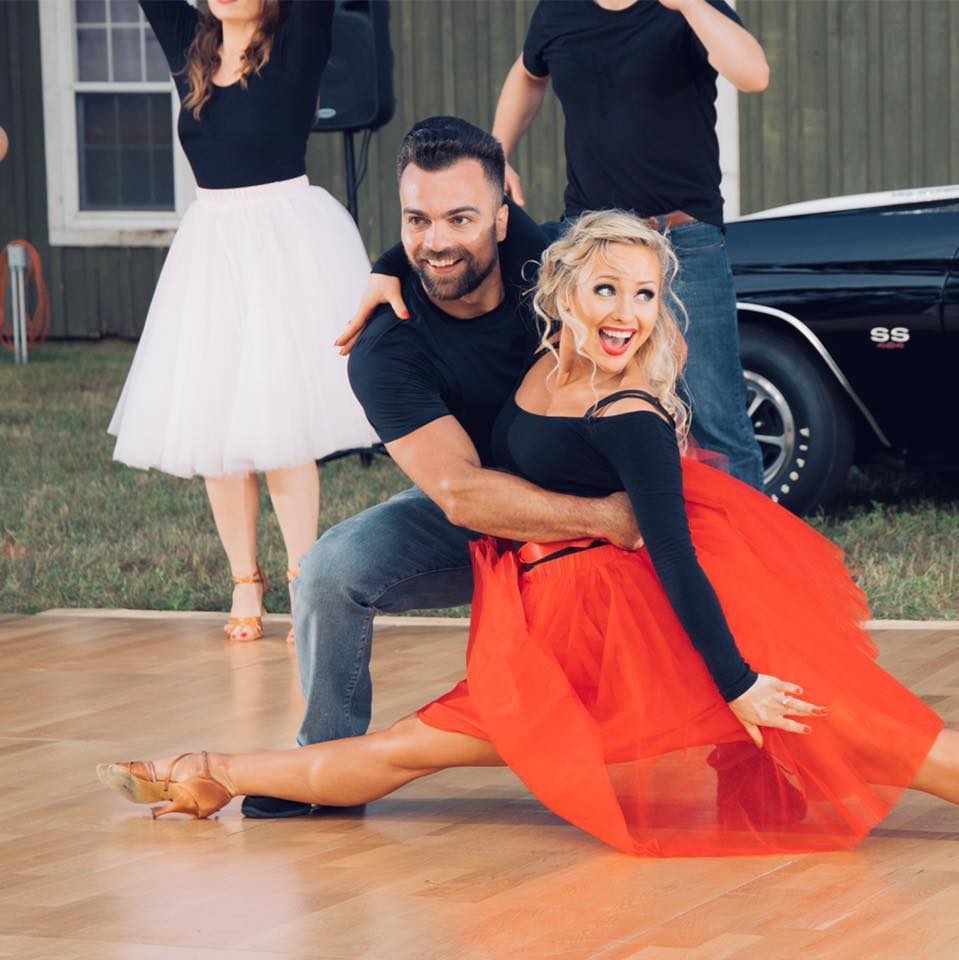 Master Class with Aaron DeSoto
Coming from Milwaukee, Wisconsin, Aaron followed his brother, Jesse DeSoto's footsteps and became a ballroom dance instructor in August of 2005. As his brother was at his peak during this time, Aaron focused on his learning and quickly rose to the top of the ranks as one of the best instructors in the country. Not only did he achieve these results with his students, he was a highly decorated American Rhythm dancer as well. He has won numerous titles with his students and his former professional partners.
What made him so successful so quickly you ask? It's simple. He was the starting center fielder of the 2005 DVIII college World Series team in Wisconsin Whitewater. His life prior to ballroom dancing was focused on this sport as he was one of the most promising amateur baseball players in the Midwest Region. Baseball taught him the art of discipline, team work, passion, hard work, and persistence. All he had to do was transfer his tremendous athletic ability and competitive drive to the dance floor, hence becoming one of the most respected ballroom dancers in the nation.
Furthermore, Aaron loved to watch people learn new things and truly desired to help them find happiness in their lives while achieving all the dance goals they wished for. He put his students first and above all, thus receiving all the benefits from doing so. He admires anyone who works hard, is successful, and remains humble―characteristics he attempts to have every day in hopes to create more dance instructors to have the opportunities he has experienced thus far.
Aaron currently competes with his wife, Iryna, in the American Rhythm Division. He co-owns the Long Grove/Chicago North Fred Astaire dance studio alongside his brother, Jesse.